Laura Clapton – Director
Laura is a Director at Consilia Legal and co-founder of the firm.
Laura is recognised as a Leading Lawyer in family law in both the Legal 500 and Chambers and Partners.
Laura is a highly experienced and respected family solicitor and accredited family mediator. Laura advises and assists individuals in all aspects of private family law with a particular emphasis on high net worth matrimonial finance legal cases and complex Children Act proceedings.
Laura has particular experience in dealing with cases involving complex financial structures, businesses and overseas assets. Laura is also regularly instructed by the Official Solicitor in London on cases where a client lacks capacity. Laura regularly deals with divorce cases where assets are valued at over £1,000,000 with her most notable case involving business assets estimated to be worth more than £30,000,000.
Laura also advises on pre and postnuptial agreements which involve assets over £1,000,000.
How do clients and peers describe Laura?
"Laura is an absolute credit to the industry, and on a personal level she is hard-working and a delight to work with."
"Laura does a good job bringing cases to an agreement where you'd not think it was possible."
"She is simply superb."
"Laura actively promotes collaborative working and shares the benefits of ADR with her clients to improve their experience when separating."
Laura is the former Chair of Resolution (North and West Yorkshire) and she now sits on the National Resolution committee. As a member of Resolution, Laura abides by a Code of Practice and is committed to the constructive resolution of family issues and considers the needs of the whole family, in particular the best needs of any children involved.
Laura is an accredited family mediator. Laura has trained local Magistrates and Legal Advisors on the role that mediation plays within family disputes and hosts regular talks and seminars on the topic of mediation. Laura is trained to speak to children as part of the mediation process known as Child Inclusive Mediation. Laura is also a trained hybrid mediator, often working alongside other professionals to achieve the best outcomes for separated families.
Laura is known for providing the highest level of client care. Laura takes a constructive and non-confrontational approach to cases, whilst ensuring she is robust and focuses on achieving the best possible results for her clients.
Laura advises and assists individuals in all aspects of private family law including:-
Laura advises clients across the UK and overseas. Over the years, she has represented many UK expats living abroad including Dubai, Singapore, Spain, Denmark and Saudi Arabia.
Laura is proud to be ranked in the Legal 500 and Chambers and Partners as a notable practitioner for her expertise in family law. Laura is also recognised Nationally in The Times top 200 law firms 2020.
Laura Clapton is listed as a Leading Lawyer by Wiselaw
Client Feedback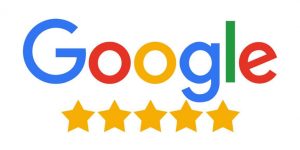 "Laura's advice with my divorce was outstanding. Laura was professional, friendly, concise and very clear in explaining my divorce proceedings. Highly recommend Laura without reservation"
"As a new client and residing in another city, this was my first experience using Consilia Legal Leeds and I can highly recommend! I never needed to step foot in the office, emails were efficient and transparent and I could always pick up the phone and speak to Laura or Zara if I had any queries."
"Many thanks to Laura and Kieran for the sensitive, and efficient way they dealt with my legal matter. Helping to make what was a very emotional time bearable, I can highly recommend the team at Consilia Legal."
"Laura and the team have been an incredible help in my divorce. Through a very difficult time they have always been on hand to offer exceptional advice and assistance. I have always felt reassured by their professionalism and care. Thank You"
"Thanks Laura and team at Consilia Legal. Great service and such a pragmatic and human approach to the legal system. Fitted really well with my personal values. Truly aimed at being conciliatory rather than adversarial"
"Laura has been a pleasure to work with. Throughout my journey Laura has been so supportive and understanding whilst helping me to keep strong and make informed decisions. Always the consummate professional Laura dealt with the challenges being thrown at us and the frustrating delays caused by the other party, with a steely determination to ensure that a fair settlement was met, whilst working hard to avoid me incurring significant unnecessary legal fees. I would not hesitate to recommend Laura and Consilia Legal to anyone. Thank you so much Laura for all your support."
Quote From Legal 500 Profile
"At Consilia Legal, the family offering is led by the 'dynamic and innovative' Laura Clapton. Working between Leeds and Harrogate, she oversees a team viewed as the 'go-to family law mediation service in Leeds and West Yorkshire'. In particular, the boutique practice handles divorce/civil partnership dissolution, financial remedy and matters falling within the parameters of the Children Act. In addition, the firm's expertise extends to the complexities of pre/post nuptial agreements and TOLATA applications."