Kelly Walters – Senior Associate, Family Law
Kelly has practised exclusively in family law for over 15 years, successfully handling high net worth Divorce and Financial cases of a complex nature including those with an international element.
Kelly successfully completed her first degree in Business and Legal Studies and went on to study at the University of Glamorgan obtaining her Common Professional Exam and Legal Practice Course in 2003. Upon qualification, Kelly continued to practice law in the South Wales region for 8 years and moved back to her roots in Yorkshire in 2011. Having worked in Courts throughout the country, Kelly has extensive experience dealing with different Court practices and lawyers throughout the region.
Since this time, Kelly has worked as an Associate Solicitor in South Yorkshire.  In 2018 she became Head of Department at Favell Smith & Lawson Solicitors practising in both Sheffield and the Hope Valley, Peak District.
In 2019, Kelly joined the Chair of Resolution and Director, Miss Laura Clapton at Consilia Legal as a Senior Associate Solicitor wanting to be part of a dynamic team. The company has gone from strength to strength including the launch of a new mediation website offering all services across the spectrum. Kelly wanted to be a part of Consilia Legal sharing their core values of high standards of service and excellent client care. Kelly shall be expanding her skill base to become a family-trained mediator in September 2020.
Kelly is a member of Resolution (which is an organisation made up of legal professionals committed to the constructive resolution of family disputes), and tries her utmost to deal with matters using a non-inflammatory approach. In situations where this is not possible, Kelly asserts a more robust approach and offers realistic practical guidance together with a tailored service to meet your individual needs. Kelly provides the support necessary to obtain a positive outcome in what can be a very difficult time. She always makes herself personally available to each and every client.
Kelly employs a range of strategies to resolve situations quickly with as little stress as possible whether client-led, assistance via mediation, or by way of constructive negotiation.
In her spare time, Kelly enjoys reading and spending time with her family.
Client Feedback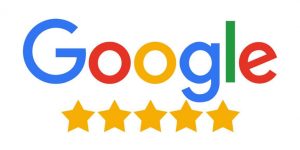 "I used Consillia Legal for my Divorce proceedings. The advice and support give was remarkable. Always felt comfortable dealing with Kelly and totally trusted the advice and guidance."
"I initially called Consilia for an hour of free advice on divorce, and decided to proceed because Kelly didn't just give me generic advice. She listened and took down the details and advised me on what to do. I would have been lost through this process without them.
Top notch. When you're in a boat you really don't want to be in, they make it much less frightening."
"Consilia Legal were professional at all times, my contact (Kelly Corson) provided an excellent level of service and was always available to answer any questions about the process both leading up to and beyond mediation. The mediator was professional and worked hard to get a positive outcome for all involved."
"I had used another company prior to Consilia Legal for advice in my separation but the approach was really aggressive and I didn't feel like they truly had time for me which is why I gave Consolia Legal a call.
Straight away they were fair and far more pragmatic, seeking to always be cost effective when it came to resolving the issues I faced.
The solicitor I dealt with always had time, and my best interests at heart, and was always available to help me with any questions I had.
I can highly recommend them, but honestly… I hope I never need to use them again!"